Drama Club gets a "Clue" with their upcoming production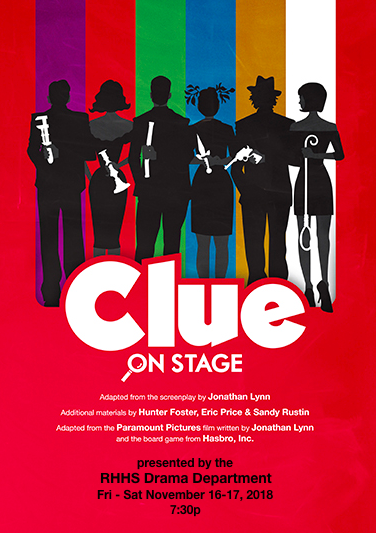 Hang on for a minute...we're trying to find some more stories you might like.
On November 16 and 17, Drama teacher Tanya Dockers and English teacher Mark Blauser will be hosting a play called "Clue".
"Clue" is based on the Parker Brothers board game and the movie made in 1985 by Jonathon Lynn. The movie was based on six guests being invited to a strange house that have to solve a murder mystery by cooperating with the staff.
"It's a thriller and comedy, "who done it" play," Blauser said. "Mr. Hill and company is making the play's sets and the play has been moving along pretty well. They will be rotating separate pieces to accommodate different rooms in the play."
The Drama Club auditioned about 25 to 30 students rather than the normal of about 15. The play has a cast of about 15 so they had plenty of students to pick to fill certain roles.
Some of the problems The Drama Club has run into in the making of the play are they didn't have the facilities like some of the things that were in the original script, so they have to do some alternate things with their scenes.
The key characters in the play are Colonel Mustard, played by Rylan Barger, Miss Scarlett, played by Lucy Lunsford, Mrs. White, played by Rachel Craddick, Professor Plum, played by Dakota Morgan, Mr. Green, played by Julian Isbel and Wadsworth, played by Michael Diaz.
"We have a strong, central core of cast," Blauser said. "The people who auditioned the roles are coming along nicely."
About the Writer
Gracie Russell, Staff Writer, The Rocket Press
Hey I'm Gracie and I am in Newspaper to improve my writing skills. I was also involved in Yearbook last year and it was a fun after school activity. I...