Marching Band takes second at Arkalalah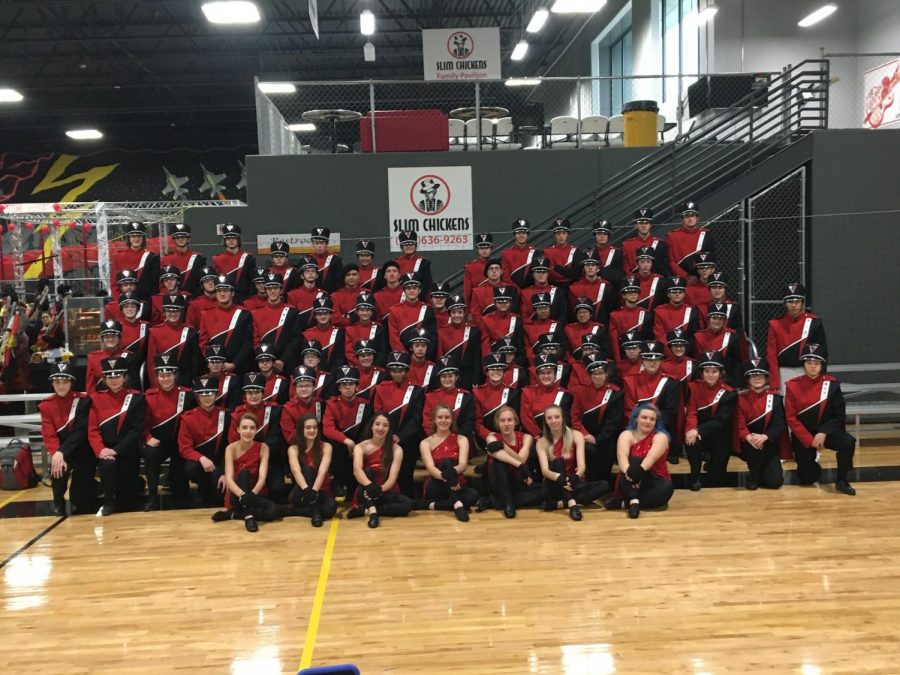 The Rose Hill High School Marching Band recently placed second at Ark City's Arkalalah competition, which was held October 26 in Ark City 
The band's finish this season was a significant improvement from last season.
"We received second place, only getting fewer points than Ponca City High School (in Oklahoma)," said Todd Shults, band teacher at Rose Hill High School. "We also won first in our classification of 4A Schools." 
Audrey Stanton, a junior at Rose Hill, said Arkalalah is a good competition to go to because while it is competitive, it is also entertaining. 
"It has always been my favorite competition of the year because of the glow show," Stanton said. "It is just a nice competition to go to and have fun." 
Michael Paddock, a senior at Rose Hill, who plays the baritone said it was a bittersweet performance for he and his fellow seniors.
"Arkalalah, was very fun and I thought we did really well," Paddock said. "It is also sad because that was our last performance for us seniors. I am going to miss playing." 
Not only did the band perform well at Arkalalah, but they also received a high rating at the competitions in Andover and Emporia.
The Marching Band portion of the season is now over and up next is Pep Band, which will take place during basketball season.