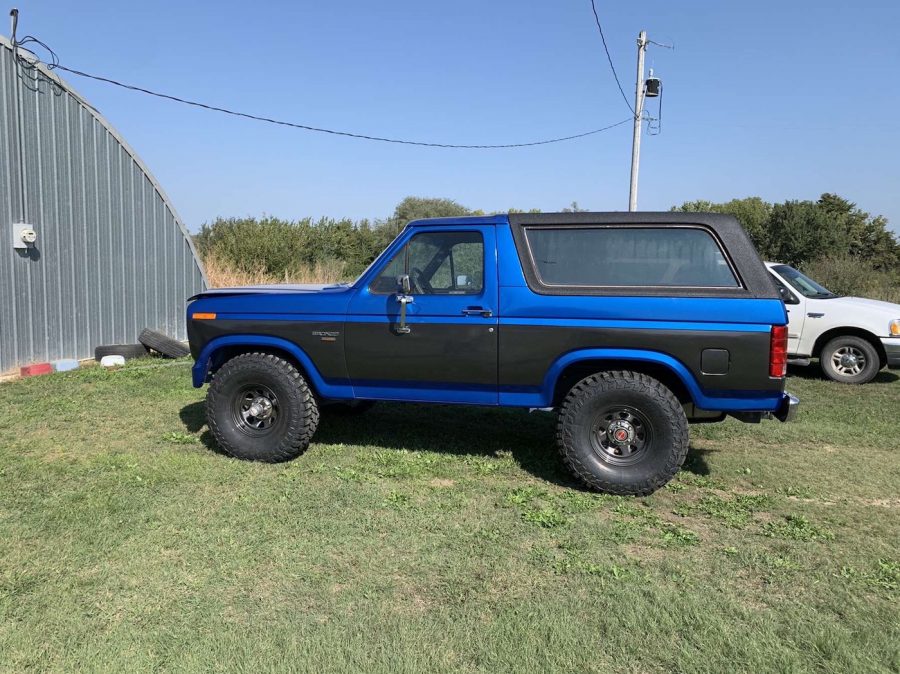 Sam Hensley
On the most recent topic of students with hidden gifts and hobbies, Sam Hensley had not long ago finished working on a major project that made an impact on his interests and who he wants to be in the future. 
Hensley first saw interest in building cars when he noticed a Bronco at an early age.
"When I was in sixth grade, I was at the lake and I saw a Bronco and it was lifted and it looked really cool and so from then on I always wanted a Bronco," said Hensley. 
From there he knew what he wanted to do. When he got started he really enjoyed working on his Bronco and that's when he found his new passion.
Given the fact that it isn't easy to simply build a car, it was a challenge for Hensley to get the parts needed for his Bronco. It took effort and time to do such a large project. When looking for a Bronco it was tough.
"Clearly buying a 5 thousand dollar car was out of price range, so we bought a really cheap Bronco and then just built it up to where I wanted," said Hensley. 
Going with the much more affordable option, Hensley bought a cheap Bronco and customized it  to where he has it today.
When building his Bronco, it took Hensley about four years with breaks between them before he finally finished. 
"We would spend months working on it and then do other things and spend months working on it, but it took overall four years," said Hensley. 
He took this as a possible career interest out of his enjoyment of working on his car and he hopes this becomes something bigger for his personal goals. 
"I've thought about getting a main job when I'm older and then also building cars on the side," said Hensley. 
Given this career opportunity and this new found passion of building cars and working on them, Hensley looks forward to what he has.