Charlee Conroy, Staff Writer
September 12, 2019 • No Comments
Community Service Day is coming up for Rose Hill High School, and everyone is pretty much required to participate in this event.  If a student does not participate in Community Service Day the student will sit in the auditorium...
December 6, 2019
Tik Tok is the third ranked trend of the world as of November of 2019. It has been in the global top...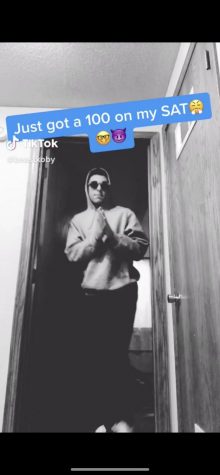 December 5, 2019
According to CNN, Tik Tok has become one of the world's most popular video-sharing platforms. It was...
December 3, 2019
Anayka Besco is a senior wrestler at Rose Hill High School. Besco has been on the wrestling team all...
What are you most interested in reading on our website?
School News (60%, 3 Votes)
Sports (20%, 1 Votes)
Opinions (20%, 1 Votes)
Community News (0%, 0 Votes)
Total Voters: 5

Loading ...
Recent Sports Scores
Tuesday, September 11

Volleyball

Rose Hill High School 2 - Augusta 0

Tuesday, September 11

Volleyball

Rose Hill High School 2 - McPherson 0

Saturday, September 8

Volleyball

Rose Hill High School 2nd

Thursday, September 6

Volleyball

Rose Hill High School 2 - Maize 0