Rocket soccer takes sixth at early season tournament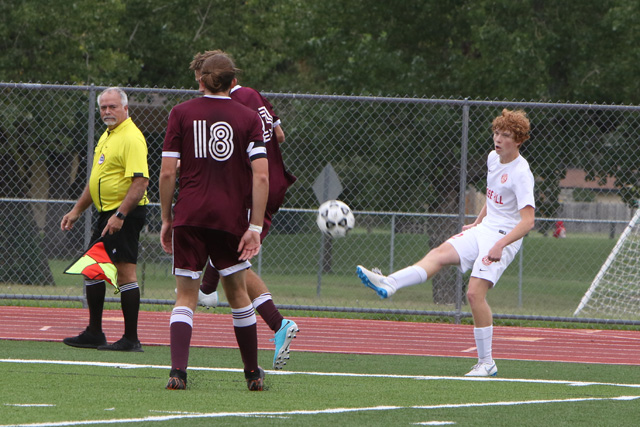 The Rocket soccer team competed against Buhler on Saturday, September 8 and fell 4-1 at the Goddard/Campus tournament. They took sixth in the tournament.
Caden Dinkel scored their only goal, on a PK in the sixty third minute. This makes them 1 in 4 in the season, with two difficult games coming up–at McPherson and Berean Academy.
"We're just a young team and people need to play harder and smarter," said senior Lathe Cobb.