Rockets sweep triangular at Augusta
The Rose Hill volleyball team played a triangular at Augusta on Tuesday, September 11. They played Augusta and McPherson and defeated both in two sets.
They won the first set against Augusta 25-15 and the second set 25-22. They also won against McPherson, the first set 25-23, and the second set 27-25.
They are now 11-2 on the season and play at Garden Plain, against the Owls, Cheney and Wichita West tomorrow at 5.
"We got a new line up and new people on the team, so we've moved around," sophomore Haley Thrush said. "And I feel like our chemistry just got a lot better, and we're just working harder and just really want it."
About the Writer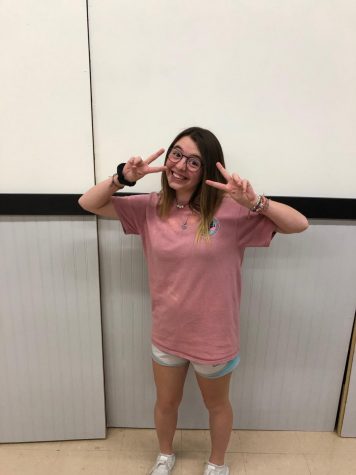 Taegan Belcher, Staff Writer, The Rocket Press
Hi I'm Taegan Belcher, but the cool kids call me T-Money. This is my second year on the Rocket Press. I don't participate in any other school activities,...