RHHS participates in No Makeup Monday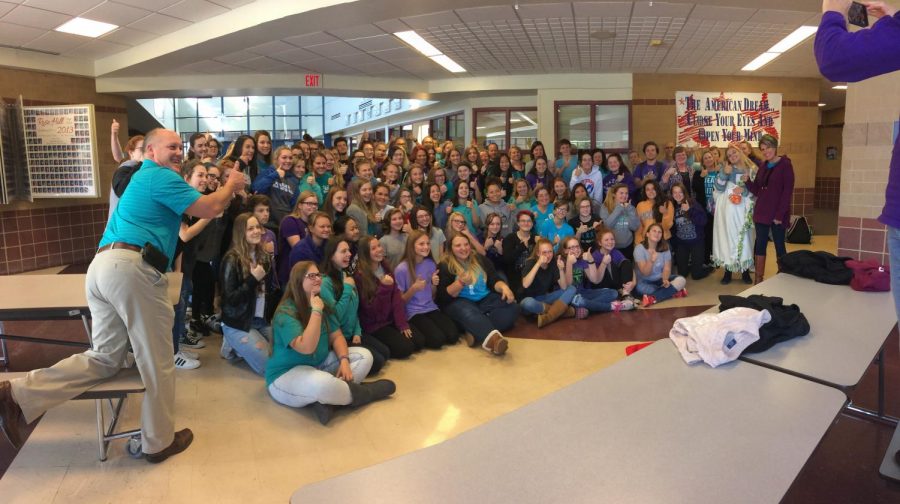 Caitlyn Stuart, a student at Rose Hill High School, has a very rare form of ovarian and rhadsomyosaroma cancer. Stuart has been through 10 rounds of chemotherapy in her lifetime.
Multiple clubs at the high school have participated in bake sales for Stuart. These clubs include FCA, Student Council, KAYS and FBLA. The sales were based on donations and the total amount raised was $752.59.
But English teacher, Stephanie Arbogast, had an innovative idea completely opposite of donations or fundraisers. She came up with "No Makeup Monday" on October 15, to support Caitlyn Stuart and her journey with cancer.
"I actually taught at Wellington and we had a No Makeup Monday every Monday, but it wasn't driving anything," Arbogast said. :There wasn't anything important behind it. One of the things I started thinking about was Caitlyn and, you know, Caitlyn has lost her hair, I'm sure she doesn't feel good and sometimes in those moments, we don't feel very pretty."
Guys were asked to participate as well by wearing teal or purple shirts to show their support for Caitlyn.
"I think it went really well," Nurse Terri Koester said. "I think there were a lot of students that participated, boys and girls."
Stuar came back to school on October 16, then again, briefly, on October 17. But it is difficult for her to stay over long periods because of fatigue.
"She's hanging in there," Koester said. "She's trying to do her best and just trying to get back into school mode, so hopefully she'll regain strength and she'll be able to come back for more hours during the school day. It might be something that we explore as far as helping girls find their inner beauty and helping them with depression and mental difficulties. I think it could help raise their self esteem."
About the Contributor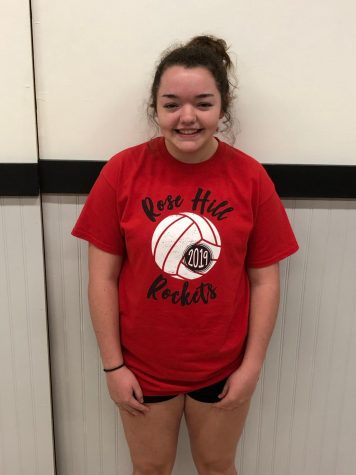 Sydney LaKous, Staff Writer, The Rocket Press
Hi, I'm Sydney LaKous. I've been on The Rocket Press for two years. I'm also involved in volleyball, Channel 7 News, and KAY Club.