Rose Hill grad was remembered fondly
Mr. Logan Owens, 24, passed away on Thursday, December 20, 2018. He was born on Thursday, July 7th of 1994 in Wichita, KS. Mr. Owens was a student at Rose Hill High School and graduated in the year 2012.
Mr. Owens is survived by his parents, Joneva and Brent Owens and his brothers, Bryce, Noah and Spencer. He loved being outdoors with friends, whether it was doing different activities or just sitting around a campfire.
"I just remember that he was just a fun kid," said Rose Hill High School counselor, Roger Foltz, who was present at Mr. Owens funeral. "It was a long time ago when I interacted with him, but he was pretty easy going and I think he was easy to get along with."
About the Writer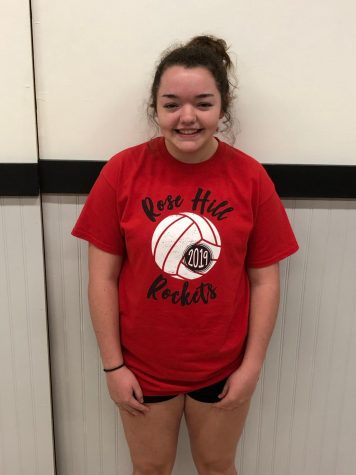 Sydney LaKous, Staff Writer, The Rocket Press
Hi, I'm Sydney LaKous. I've been on The Rocket Press for two years. I'm also involved in volleyball, Channel 7 News, and KAY Club.