Robotics advances to first-ever regionals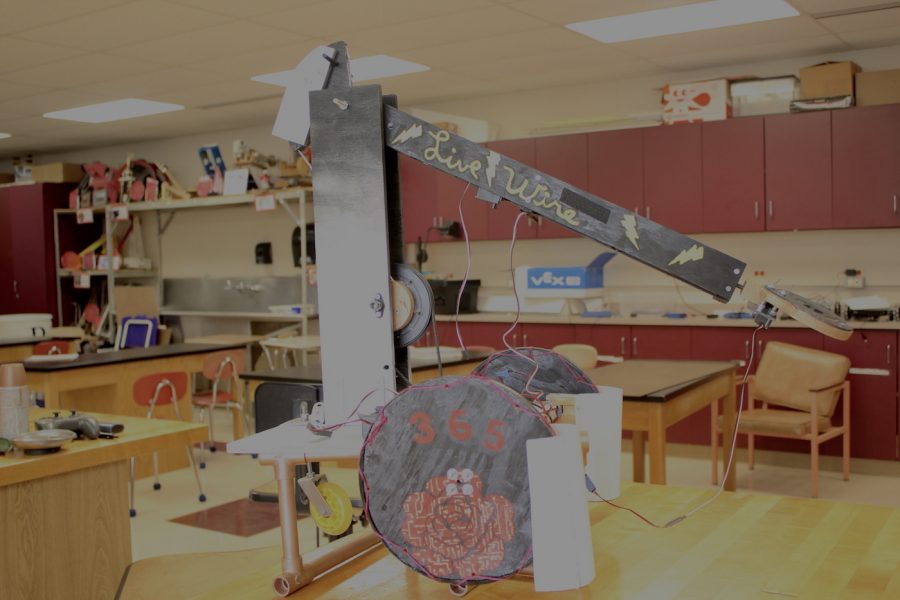 Sarah Kellogg, Staff Reporter
November 13, 2019
For the first time in the program's history, the Rose Hill High School Robotics program is going to regionals.
"I am so excited, this is the first time that we have gone to regionals," sponsor Lee Ann Youse said. 
In their previous competition, their robot, named Live Wire, went a solid eight rounds without any difficulty, but stumbled a bit throughout the ninth round.
"We took this one apart and painted it to get it ready, and then drive," Youse said. "The main thing is to practice this robot to drive and go nine rounds without having any trouble.
 "The game was after a natural disaster putting up electrical lines, getting electricity back to the houses. We are putting up wire, taking these little piece called transformers, hang them with some other things."
The 12 students going to regionals are Colton Morgan, Ethan Mann, Anna Cook, Micheal Paddock, Aiden Kieffer, Caleb Gregg, Draven Ramsey, Ella Nelson, Emma Lunsford, James Bauer, Kaden Achatz, and Kendrick Holland. 
"Yes, I am very excited to advance to regionals," Mann said. "This is the first time in 21 years that we have ever gone to regionals."
"This is one of the very few times we have had a robot capable of doing it (operating) by itself, and a great experience for team building." 
Regionals will be held in Denver December 6-8.