Sewage gas odor still plagues high school
For many years, Rose Hill High School has had issues with a sewage gas odor in the building. Every now and then, a stench plagues the school, in some parts more than others. Most students assume that the horrid smell is caused by a sewage backing up.
"The problem has been on and off for at least four years that I have been here," said Director of Operations Todd Exley. "Although this year it has been significantly worse, so we have been trying to investigate with no success during that time." 
According the Exley, the sewage backup has been happening for quite some time, but he has plans to change this. 
"The issue is that we had an extension on a vent pipe that was not quite long enough with certain directions of wind that was too close to a return air intake," Exley said. 
This makes the stench go through the vent pipe and return to the classrooms. 
" A simple fix was to extend the vent pipe out of range from the return air. We are also installing air backflow preventer on our vent pipes and floor drains,'' Exley said.
The odor went away briefly towards the end of first semester, but then returned abruptly early in January.
About the Writer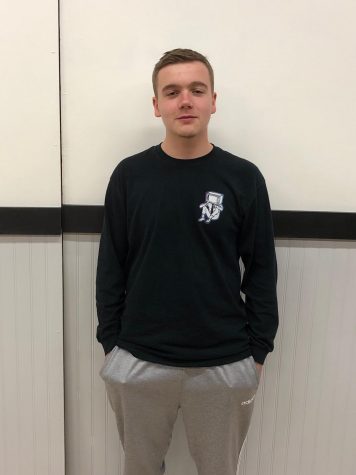 Sam Larson, Staff Writer
Hi I'm Sam Larson. This is my first year in the Rocket Press. I love to write stories and illusrate them too. I am also interested in history and love...