Elite Company
Campbell second player in school history to reach 1,000 points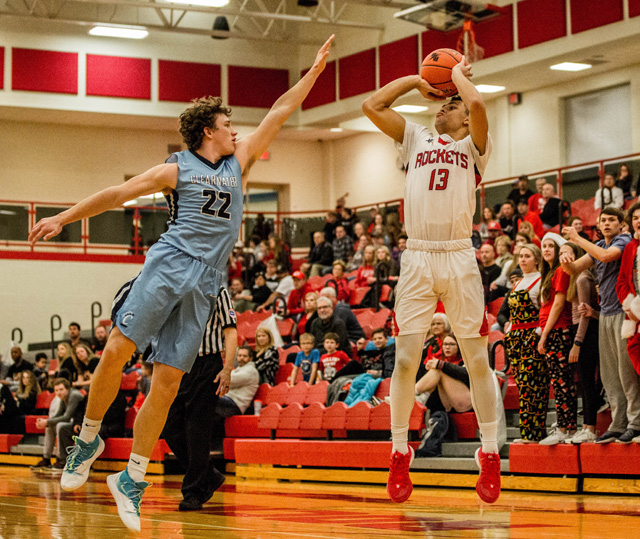 Charlee Conroy, Assistant Editor
February 5, 2020
On Tuesday Jan. 7, Koby Campbell, a senior at Rose Hill High School reached career points for his career by scoring 28 points against El Dorado. As of February 5, Campbell has scored 1,208 points.
Clayton Dye, who played in the mid 90's, is the only other player in school history to score 1,000 career points.
"It's cool because it shows you that all the hard work that you put in was not just the last four years but even before has paid off," Campbell said. "You know you finally get to go showcase what you have been working for on a big stage and to get that type of recognition is really cool." 
Campbell has started for the varsity team since his freshman year in high school. He now holds the all-time record for varsity starts in Rockets history. 
"He's a good individual, a great leader for us and always is bringing his all and trying to make others better, which has been great for us the past four years," Rose Hill basketball coach Josh Shirley said.
As of press time, Campbell has currently received four offers to play college basketball, but is waiting until spring to make any final decision.