Senior awarded surprise scholarship
On Friday, February 24, senior Sarah Foster was surprised with a scholarship from Wichita State University. This kind of scholarship is offered to students who have a 3.0 or 3.5 grade point average and be Pell grant eligible, according to Foster. 
"I started crying," said Foster. "I was really excited."
These scholarships are only offered to a limited number of students. Out of 1,300 applicants, very few are selected. 
"They normally give out 25 (scholarships), but this year they gave out 30," said Foster. 
The colleges that offer these scholarships are Wichita State, Emporia State and Fort Hays. Foster will begin studying at Wichita State immediately after high school. 
Foster says she was very grateful to be chosen and is looking forward to college, where she plans on majoring in psychology and minoring in foreign language.
Principal Shannon Haydock was informed of Foster's award before she was. 
"From time to time, we have situations like this that arise and we're good at keeping things confidential," said Haydock. "Seeing Sarah in the hallways and the cafeteria, I'm just very proud knowing that she's gonna be honored and have the opportunity to accept a scholarship. I'm very proud of her and very proud of all our students that put in a lot of time and effort to get really good marks in school and to look towards their future and have a chance to get a good education and it's just a really good feeling."
About the Writer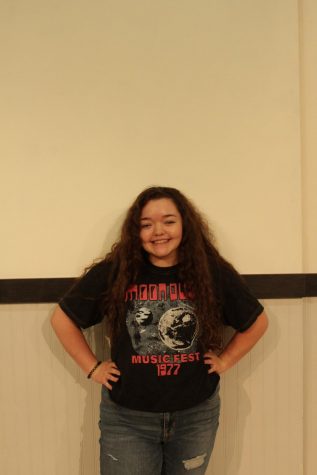 Sydney LaKous, Staff Writer, The Rocket Press
Hi, I'm Sydney LaKous. I've been on The Rocket Press for three years. I'm also involved in volleyball and KAY Club.