Rockets rally to stun top-seeded Parsons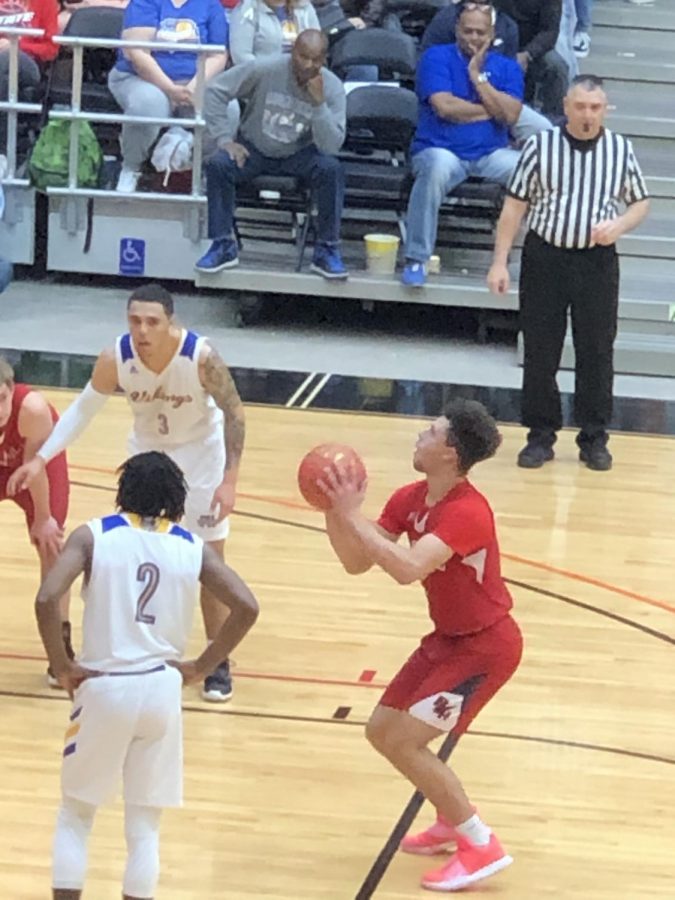 The Rocket boys basketball team came from 14 points down to upset top-seeded Parsons 61-57 in the quarterfinals of the Class 4A Tournament in Salina.
Koby Campbell's 32 points and 11 rebounds led the Rockets, who will take on Augusta Friday at 4:45 for the right to play for the state championship Saturday.
At halftime, the Rockets trailed Parsons 34-22, but led by a strong defensive in the second half, they were able to get the lead early in the fourth quarter. In the second half, the Rockets held Parsons to just 22 percent shooting.
"We knew we were never out of it because we had been in this situation multiple times during the season," Campbell said. "We just kept playing hard, stayed positive and crept back in the game and made big plays. (That) ultimately led us back into the game, then taking the lead and finally finishing strong and getting the W."