Eight inducted into Rocket Productions Hall of Fame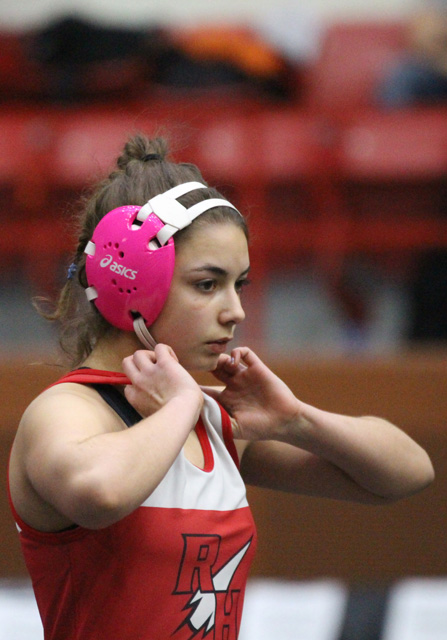 The Rocket Press Staff
May 13, 2020
There were eight inductees into the Rocket Productions Hall of Fame for the 2019-2020 school year.
For Channel 7 News, the four inductees were Dakota Morgan, Johnathan Partridge, Cody Puetz and A.J. Taylor.
Morgan spent three years on the Channel 7 News staff as the lead anchor and one of the staff's top reporters. Partridge was a late arriver to the staff, joining last year, but proved to be a valuable asset behind the scenes. Puetz, who was in a journalism class all eight semesters of his high school career, took over the role of lead producer this year for Channel 7 News. Finally, Taylor was a reporter for Channel 7 News for three years.
Koby Campbell, like Puetz, took a journalism class all eight semesters. He started on the newspaper staff, then transitioned to hosting his own sports talk show, Are You Serious, for the past two years.
The lone induction from The Rocket Press was Ethan Woodrome, who spent two years writing for the publication.
Lastly, there were two inductees from The Flame yearbook. Braden Ford started on the staff the spring semester of his freshman year and gradually moved up the ranks to being editor-in-chief this year. Anayka Besco spent the past two years on the yearbook staff, as well.
Below is the entire list of Senior Award winners:
Gary Gregory Memorial Scholarship:
Jessica Decker
Dr. Glenn R. Crocker Memorial Scholarship:
Lucy Lunsford, Daniel Paddock and Michael Paddock
Jeremy Allan Taylor Memorial Scholarship:
Koby Campbell
Rose Hill Historical Jack Carr Memorial Scholarship:
Taylor Barlett
Wee Rockets College Scholarship:
Haley Lee
Rose Hill Chamber of Commerce Scholarship:
(Not Announced Yet)
Charlie Futhey Memorial Scholarship:
Carson Guinn and Mikah Beavers
Robby Johnston Memorial Scholarship:
Anayka Besco
Bill Mulcahy Memorial Scholarship:
Sage Nottingham and Victoria Kiser
White Eagle Credit Union Scholarship:
Dakota Morgan
Shorty Cox Outstanding Senior Citizenship Scholarship:
David Leck and Bailee Shipman
Board of Regents Exceptional Academic Performance:
Natalie Walls, Mason Lane, Sarah Foster and Johnathan Partridge
Dale Dennis Excellence in Education Award:
Taylor Barlett
KSHSAA Citizenship Award:
Koby Campbell and Mikah Beavers
Rose Hill Senior Athletes of the Year:
Koby Campbell and Anayka Besco
Rose Hill Champ Awards:
David Leck and Izy Cain
KAY Honor Chords:
Sarah Foster and the late Caitlyn Stuart
Outstanding Science Student:
Anna Koch and Michael Paddock
Outstanding Social Sciences Student:
Johnathan Partridge
Outstanding Senior Math Students:
Natalie Walls and Daniel Paddock
Outstanding FACS Students:
Mallory Wilson
Senior Webmaster Awards:
Josef Peck, Koby Campbell and Jacob Wellenstein
Golden Hammer Award:
Keegan Beavers
Golden Tape Award:
Sam Hensley, Ethan Tucker
Draftsman of the Year:
Natalie Eaton
Honorary American Citizens:
Eric Zhang