Rocket football enjoys best season in a decade
The 2020 season is over for the Rose Hill Rocket football team. They faced a difficult task along with all the other competing teams by dealing with the Covid-19 pandemic. 
But the Rockets finished with a record of 6-4 on the year, which was the first year the Rockets have advanced to the second round of the playoffs since 2011. 
Their season got off to a rocky start versus Andale and did not seem to be getting much better when facing Clearwater and Collegiate. However the Rockets managed to make a huge turn around come game four when they played Augusta for homecoming. They won that game 28-26 which propelled a six-game winning streak before losing in the second round of the playoffs to a tough Buhler team. Part of their success throughout the year can be accounted for the change in schedule from previous years. 
"We added new coaches that are really good, in Jaylen Jenkins and Kelly Cordova," senior Jack Allen said. "With their help and the knowledge we already received from our previous coaches, we got our thing figured out. Spencer Nolan moved to half back this year from previously being in the slot which also helped improve our team and get more wins."
This season marked a pivotal point for the Rockets in changing the culture around Rose Hill.
About the Contributor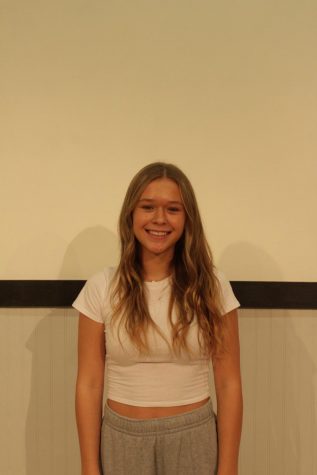 Roxanne Sandefur, Staff Reporter
My name is Roxanne, I'm a senior and this is my first year being on The Rocket Press. I have gone to Rose Hill my whole life. I like to go shopping and...