Thomison awarded Rudd Foundation Scholarship
Aubrie Thomison, a senior at Rose Hill High School, was selected for a scholarship from the Rudd Foundation. She was presented with the scholarship before spring break on her birthday. It is a four-year scholarship to either Wichita State University, Fort Hays State University or Emporia State University. It covers fees like books, supplies and housing. 
Thomison will be attending Wichita State in the fall.
"By removing the financial burden associated with a college education, it is our hope that these individuals will be actively involved on campus, maintain good grades, graduate in four years debt-free, and thus be well-positioned to pursue their passions and dreams in whatever vocations they desire," said Darrell Swank, President of the Rudd Foundation. 
The scholarship considers things like grades, essays, test scores, and letters of recommendation. The 50 finalists that get chosen also go through an interview process. 
"I saw that it opened up in October so I went ahead and filled out the essays and applied, and after a little while, I heard I was a finalist and I was amazed," said Thomison. "I went in for an interview and they came here today to tell me i got it."
Thomison said she wanted to have hope, but didn't want to get disappointed if she didn't get the scholarship. 
"There were 50 finalists and 25 were going to get it, so I knew my odds were even either way," said Thominson. "I wasn't trying to get my hopes up but I was also really excited so it was kind of a mix of emotions."
About the Contributors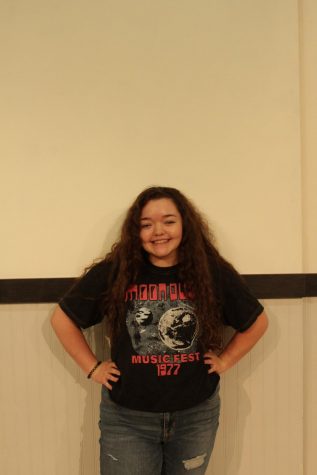 Sydney LaKous, Staff Writer, The Rocket Press
Hi, I'm Sydney LaKous. I've been on The Rocket Press for three years. I'm also involved in volleyball and KAY Club.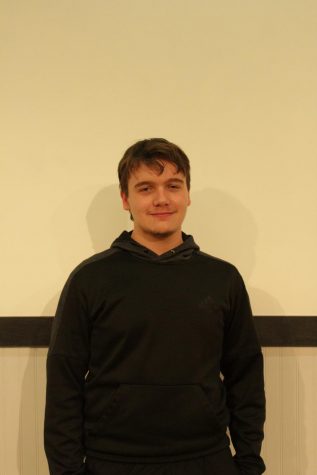 Sam Larson, Staff Writer
Hi I'm Sam Larson. This is my second year on The Rocket Press. I love to write stories and illustrate them too. I am also interested in history and love...