Chickadonz to retire June 30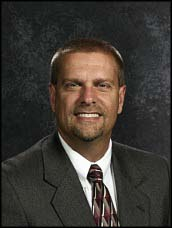 According to multiple sources, Rose Hill Superintendent Randal Chickadonz announced his retirement effective June 30, 2023 at the September 12 board meeting. 
Chickadonz has been in the district since 1997, and has been the high school assistant principal, athletic director, high school principal, and superintendent. 
He was interim superintendent from April 2003 until June 2003 following the passing of Superintendent Randy Evans. Chickadonz became the principal in November 1997 due to the health issues of the current principal, Jerry Hollis.
Chickadonz prepared the following statement for the board meeting:
This district is a tremendous school system. I have so much joy and pride in the work we do, the opportunities we have created for kids, and that children remain the focus of that work. Unfortunately, I believe there are selfish and divisive forces trying to erode public education and we have started to see that begin to manifest itself here. That makes me sad.  It also makes me worried that I may not have the energy it takes for the fight that our kids deserve. So for our kids, tonight after 35 years in education, 26 years as a Rocket, and 20 years of leading this district as a proud Superintendent of Schools, I am announcing my retirement at the end of this contract year.  I promise to give my best to the end and guarantee that at the end of June, I will leave this district better than I found it 20 years ago. Thank you for this great privilege and that would end my report."