Construction finished on new Butler wing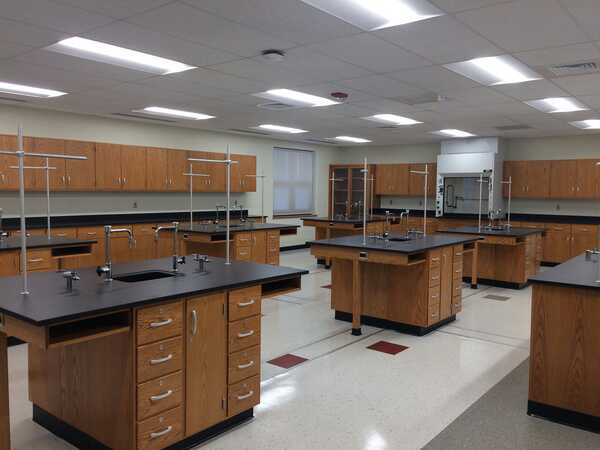 Faith Exley, Staff Writer, The Rocket Press
January 25, 2019
The Butler Community College campus, located in Rose Hill, was under construction from June 6, 2018 and was completed in early January of 2019. The company working with the Rose Hill School District was Alloy Basis Architect, Basis Engineers, and Hutton.
"The company's working with us did a wonderful job of designing and building the wing for Butler Community College," said David Hull, who is the Capital Projects Manager. "I would absolutely recommend them to any other school looking for expansion."
Alloy Basis Architect designed the wing to blend with the rest of the building making it look like it has been there for years. Hutton made all the pieces come together by actually constructing the wing. Lastly, Basis engineers made sure all the plumbing and electrical work was installed properly, finishing off the job.
Hull and Hutton Construction did a final walk through.
"I was very satisfied and the building was looking beautiful," Hull said.
A large window facing west towards Derby was installed as a way to provide an access to expand in the future. In addition to that, three classrooms were added, two being regular classrooms, and one being the science lab and prep room with a chemical storage closet.
Two individual restrooms were added all installed with LED lighting. Also added was 1 good sized storage room. With all these new additions it totaled 4,000 square feet.
"The Butler wing will be open to students," USD 394 Superintendent Randal Chickadonz said. "However the science lab will be used only as a classroom until certain supplies to run the lab are provided."
The reasons why the expanding took place was the need for additional space being that more high school students are enrolling and the current health academy is expanding.
The high school addition was a $2.5M project, with some of that expense being shared with Butler Community College to construct the wing.
"The money was indeed spent well for the expansion of Butler," Chickadonz said. "And will provide more space to all the high school students and regular college students applying."