The bright lights of Tik Tok
Senior Koby Campbell is trending with his videos
According to CNN, Tik Tok has become one of the world's most popular video-sharing platforms. It was the third most downloaded app worldwide for the first three months of 2019. It has approximately one billion users that are active per month.
Rose Hill High School senior Koby Campbell is one of those active users. He has 9,871 followers and over 508 thousand likes overall. The first upload on his page is from June 30 and this video has 9,747 likes and over 48,000 views.
"I thought it was dumb and stupid," Campbell said. "One of my friends was actually doing Tik Tok and just made dumb videos, and I was making fun of her for it. Then, she told me I should try it, and I said 'I'm not trying this dumb Tik Tok app. Finally, I downloaded Tik Tok and tried it, but I made them private at first so I could only see it. Then I just tried to make some to see if other people would like it."
So over time he started posting them publicly, and people started liking them, so he continued to do it.
"All of a sudden, one just blew up," Campbell said.
The term "famous" is a pretty flexible one that can have a different meaning depending on the person defining it. Campbell said that although he has a following, he would not necessarily consider himself famous on the app.
"I would not consider myself Tik Tok famous," Campbell said. "There's a lot of people out there that are way more famous than me, but I guess in our little circle, I would kind of be considered Tik Tok famous."
Often times, people who make content online are made fun of, but Campbell said he expects it and thinks it is all in good fun.
"I hope people see my Tik Toks and I expect to be made fun of some times for it," Campbell said, "That's one hundred percent okay with me because it's all in the fun of it."
About the Contributor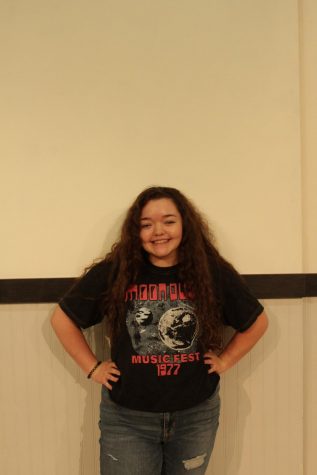 Sydney LaKous, Staff Writer, The Rocket Press
Hi, I'm Sydney LaKous. I've been on The Rocket Press for three years. I'm also involved in volleyball and KAY Club.